Privacy Policy
Please read the following to learn more about our privacy UNIQ Apparel International policy.
What this privacy policy covers
This Privacy Policy covers UNIQ's treatment of personally identifiable information that UNIQ collects when you are in contact with UNIQ Apparel International
Information Collection and Use

We collect personally identifiable information when you contact us by any means. Once you are in contact with UNIQ, you are not anonymous to us.
UNIQ uses your information for three general purposes: 
1. To fulfill your requests for certain products and services
2. Contact you about specials and new products.
3. To customize the advertising and content you see (if we receive your valuable feedback) 

Information Sharing and Disclosure 
UNIQ will not sell, rent or giveaway your personal identifiable information to anyone, except your address for shipping purpose once you order our samples or products.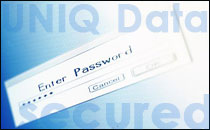 Your personal data is safe with UNIQ 

Changes to this Privacy Policy
UNIQ may amend this policy from time to time. If we make any substantial changes in the way we use your personal information we will notify you by posting a prominent announcement on our page.